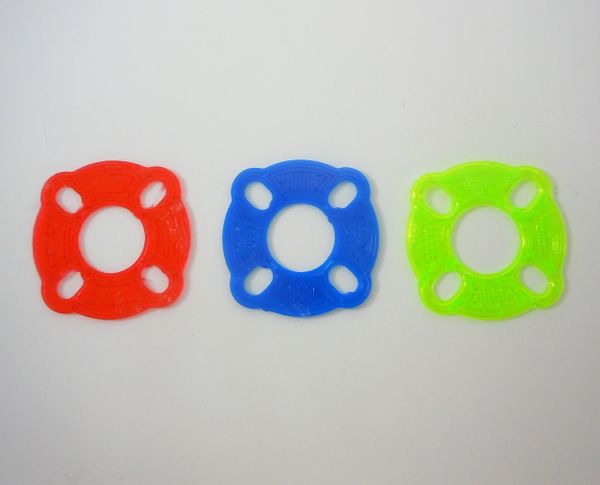 TPU Soft Motor Mounts
Soft mount vibration isolation pads for 22xx motors that mount between the motor and frame. 
Printed in TPU designed to help reduce flight controller issues caused by vibration.

3 sizes and colors to choose: .5mm/1.0mm/1.5mm Red/Blue/Green

Package Includes: 4 TPU soft motor mounts of size and color chosen.   

Note: longer screws will be required when mounting these.