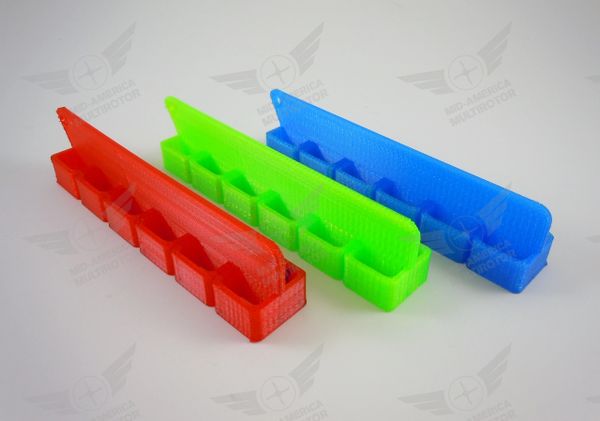 Whoop 6 Battery Holder
These Battery Holders are a great way to keep track of charged and spent batteries. 

Spent batteries are placed on the X side as you use them up. 

Made out of TPU in Red, Green, or Blue.
Designed by: Jeff Perrigo

Thanks to http://www.phx-3d.com/ for such quality products. Be sure to check them out.

Package includes:
1x Whoop 6 Battery Holder