Tattu 220mAh 3.7V 45C 1S1P Lipo Battery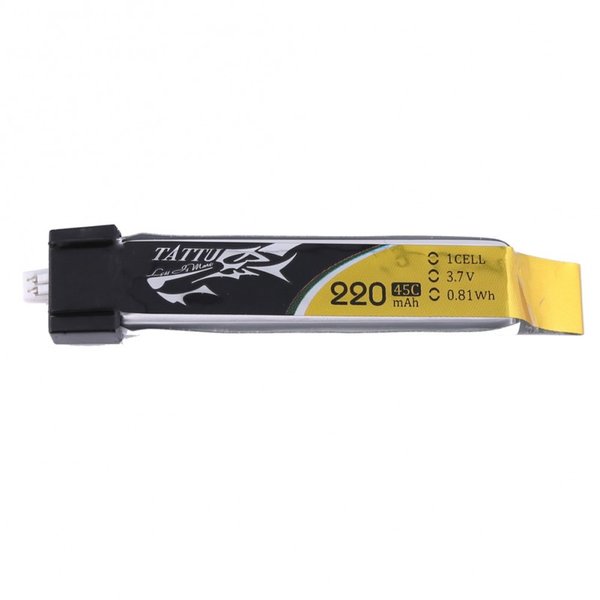 Tattu 220mAh 3.7V 45C 1S1P Lipo Battery
Great for indoor flying with your "whoop"!
45c Lipo battery has more than enough burst and power. No puffing after long-time use. This tiny battery has the best materials in the Lipo industry...making it a stable, safe, strong power source for your whoop.
Features:
Stable automatic stacking technology enables single cell capacities of 220mAh.
The most strict single-cell capacity, voltage, resistance, discharge curve matching process.
Superior Japanese and Korean Lithium Polymer raw materials.
Specifications:
Minimum Capacity: 220mAh
Configuration: 1S1P*5 / 3.7v
Discharge Rate: 45C
Max Burst discharge Rate: 90C
Net Weight(±20g): 5.5g
Dimensions: 51mm Length x 12mm Width x 6mm Height
Package Includes:
1x 220 3.7V 45C Tattu Lipo Batteries
United States Only addresses! Non-US addressed orders will be canceled.