RaceFlight Revolt v2 Flight Controller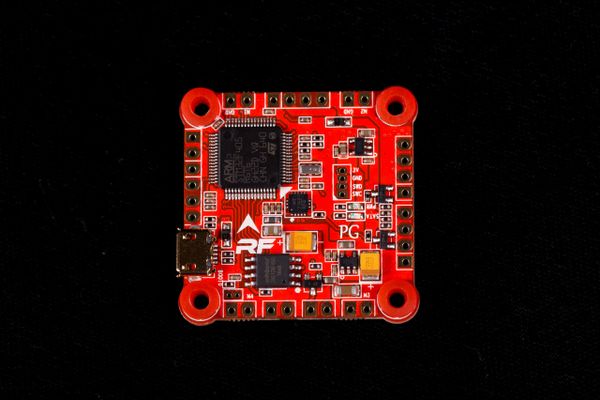 RaceFlight Revolt v2 Flight Controller
Revolt
The RaceFlight Revolt flight controller is the most advanced, performance driven, flight controller ever designed. Capable of running 32kHz gyro sample and PID loop, the Revolt is truly at the top of its class. The Revolt uses a F405 MPU and a super secret gyro (SSG) in combination with RaceFlight software to give you the BEST performance possible.
Features
LED Driver for WS2812b programmable LED
Infrared LED Race Transponder support – no need for separate transponder
SBUS Inversion
Future iPhone and Android configurator support
High Speed 32khz gyro, lowest noise floor and highest sensitivity gyro ever used
Through hole solder pads – forms an I-Beam when soldered for extra strength
FrSky Taranis, Spektrum, Futaba, JR, IBus, Sbus and other radio support
Integrated buzzer driver
Voltage and current ADC pins, for full voltage and current monitoring
Full telemetry output support
ESC flashing and configuration built into configurator
Most active software development
Selectable 3.3 voltage
3 serial uarts
Bluetooth expandable
F4 processor
16mb of flash memory
GPS expandable
Dimensions: 36mm x 36mm
Mounting holes: 30.5mm squared to center of holes
Get help here, and on the RaceFlight Slack.