Matek Lost Model Beeper & FPV FC 5V Loud Buzzer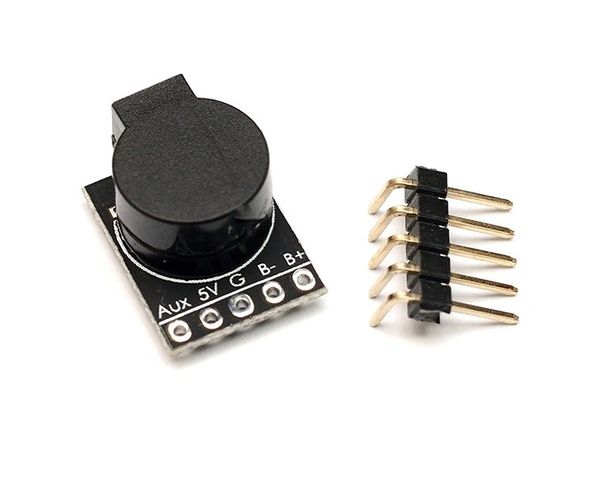 Matek Lost Model Beeper & FPV FC 5V Loud Buzzer
Lost Model Beeper & FPV FC 5V Loud Buzzer

It can be used on traditional PWM receivers or FPV racing flight controller.
The tiny buzzer is driven by an on board MCU. It can output louder sound than other 5V active buzzers.
Features and Specs:
Built-in MCU
Working voltage range: 4.5~5.2V DC
Power: 1W Max.
Sound Output: 90dB Max.
Size & Weight: 18x13x8mm, 2g