Nylon Goldberg Frame from Phoenix 3D Solutions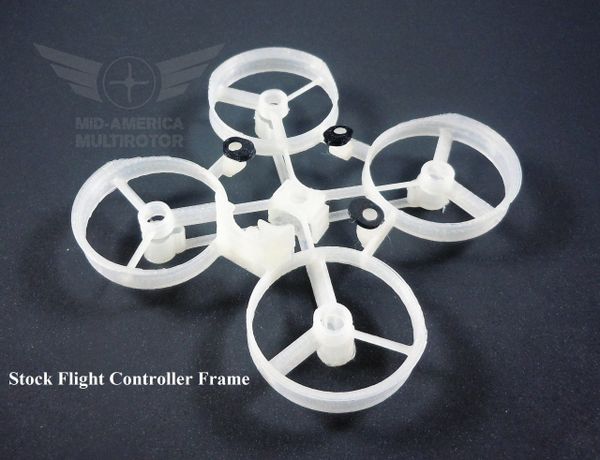 Nylon Goldberg Frame from Phoenix 3D Solutions
Yet another great design from Master Shen!!

This is Andy's take on a the classic Whoop frame, the Goldberg! A great write up on his design process and testing for it can be found here http://www.shendrones.com/goldberg
The frame is printed in Taulman Nylon which includes the attached AIO battery mount, motor protectors and frame stiffener.

The frame also has a built in camera mount that the camera snaps in to. It is recommended to put a dab of hot glue on the bottom of the lens to keep the camera from rotating.

Frame weight with camera mount, battery mount, motor protectors and frame stiffener is 6.4 grams.
Printed by Phoenix 3D Solutions
*****The frame also includes 3 optional TPU nuts that snap over the back and side pegs to help secure the FC. (Not intended for the front peg)
***** Designed for 6mm motors
*****You will need to select whether you have stock or aftermarket FC. The motor mount vanes are reversed with the stock Inductrix FC
Package Includes: 1 Goldberg frame of choice and 3 optional TPU nuts.