DALPROP T5040C CYCLONE Propeller for FPV Freestyle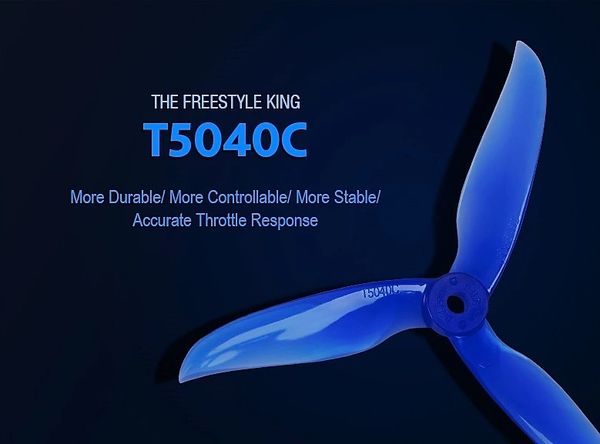 DALPROP T5040C CYCLONE Propeller for FPV Freestyle
Description:
Dalprop newest addition to the CYCLONE series, With strict QC and professional instruments to guarantee that each propeller has excellent balance, low vibration. It is marked unbroken. It is designed to replace T5040V2.   Control is drastically improved! Probably as a result of the more linear thrust delivery, the pitch/roll feels far more even and stable throughout the throw of the sticks regardless of your rate/expo set up.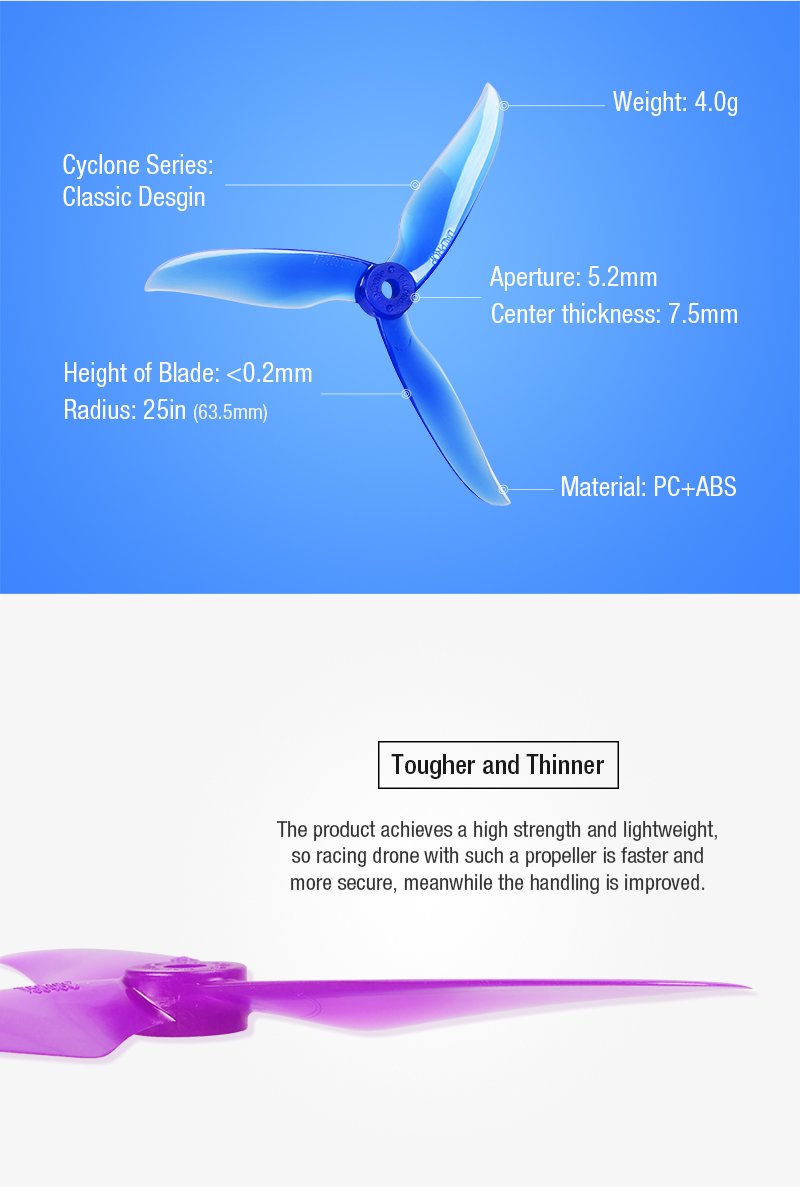 Model:T5040C
Inner diameter (Prop Mount): 5mm

Colors: Crystal Red, Crystal Blue, Crystal Purple, Black
2 CW 2 CCW in each package of selected color.


Bulk Discount Codes at Checkout


Buy 5+ for $2.39; enter code "dalprop5+"

Buy 10+ for $2.25; enter code "dalprop10+"
Buy 15+ for $2.09; enter code "dalprop15+"
Buy 20+ for $1.95; enter code "dalprop20+"