6X15MM 19,000KV Insane Motors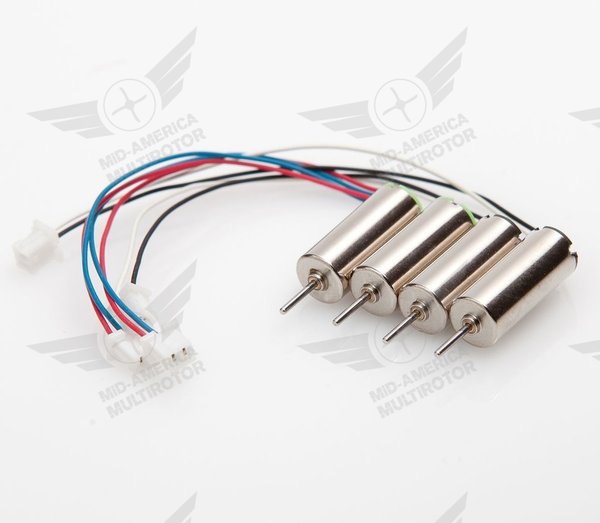 6X15MM 19,000KV Insane Motors
Currently the fastest and most responsive motor out there for the E010 and Inductrix is the CL-0615-19 19000kv Insane Whoop Motors!! These motors can only be used with the Acrowhoop, BeeBrain FC , Beecore or any other Brushed BetaFlight compatible FC. Using these with a stock E010 or Inductrix FC will create oscillations.
Specs:
speed: 19,000Kv

operating

voltage: 1.5-3.7V

2.0A

load current at 3.7V (direct drive)

lifetime rating: 3-4 hours
Dimensions:
can diameter:

6mm

can length:

15mm

shaft diameter:

0.8mm

shaft length:

5mm

weight:

1.8g

wire length:

70mm

plug:

Micro-JST-1.25
To maximize performance and life span, don't run these in reverse!
Motor rotation and correct polarity is indicated by the wire color:
clockwise: red +, blue -
counter clockwise: white +, black -
Package Includes:
2x CW and 2x CCW motors