6X15MM 18,300KV Super Fast Motors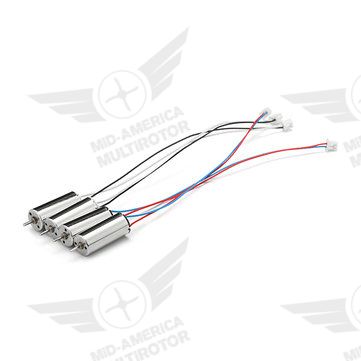 6X15MM 18,300KV Super Fast Motors
These 6X15MM 18,300KV Super Fast motors are a great replacement for your stock Eachine E010 or Blade Inductrix motors.

They are a great balance between the Special Sauce (17,500KV) motors and the Insane (19,000KV) motors.

More punch than the Special Sauce, yet more flight time than the Insane.

These motors work with all the Acro Whoop flight controllers (i.e. Acrowhoop, Beebrain, and Beecore) which will allow you to do Rolls and Flips, including the stock Flight Controllers.

To maximize performance and life span, don't run these in reverse!
Clockwise (CW): red +, blue -
Counter Clockwise (CCW): white +, black -
Package Includes:
2x CW and 2X CCW motors